ActivMoms
Make being a mom easier with
Activ Doctors Online.
As a parent, you're responsible for making sure that your children are healthy and safe. Activ Doctors Online makes managing your family's medical care easier by giving you kids health records to take control of their health. Activ Doctors Online lets you
Engage in online video consultations with a top-ranked, qualified physician
Seek a second opinion online on your child's condition (without a second appointment)
Store and manage your entire family's medical records – anytime, anywhere.
With top-notch customer support and digital security, Activmoms are spending less time worrying about their family's medical care and more time caring for them.
Our Services
Online eConsultations
Traveling to the doctor's office and waiting for an appointment is stressful and time-consuming. With online eConsultations from Activ Doctors Online, you'll be able to schedule a video chat with one of our elite, qualified physicians – on your schedule and without leaving your home. No need to skip work or travel with a sick child. And with our medical team, you'll never have to worry about the quality of care that your family is receiving.
The average patient spends 23 minutes in the waiting room before an appointment. (Press Ganey) The average wait time to schedule an appointment with a new provider is 18.5 days.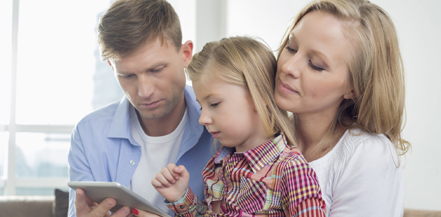 Second Medical Opinions
If your child or a member of your family has been diagnosed with a medical condition and you're unsure about the diagnosis, getting a second opinion is an essential first step. With Activ Doctors Online's Second Medical Opinion program, you'll have access to a second opinion from a qualified, well-recognized specialist who will analyze your kids health records and a offer a second opinion – without making an appointment or traveling to another doctor's office. You'll save time and money by avoiding another appointment. Our online Second Medical Opinion program gives parents the freedom to see another physician completely stress-free.
33% of second-opinion consultations initiated by a patient resulted in a different diagnosis. 50% of those different consultations led to major changes in treatment plan or prognosis. (University of Nebraska Medical Center)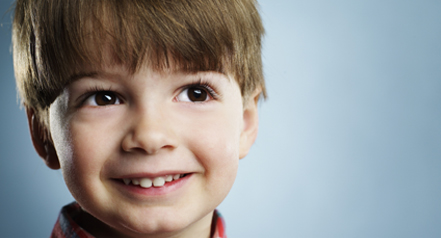 Online Medical Record Storage
When it comes to your family's health, you'd never take risks. With online medical-record storage from Activ Doctors Online, you'll be able to store all your kids health records online and access them 24/7, from anywhere in the world. Whether you're facing a medical emergency, traveling abroad, or just visiting a new doctor, a kid health record means that you'll never wonder again whether your doctor is prepared enough to treat the most important people in your life.
Worried about security? So are we. We take securing your health records seriously – our digital data encryption and storage system is state-of-the-art. Children whose parents use a PHR are more than twice as likely to successfully complete all of their well-child checkups before age 15 months. (Journal of Pediatrics)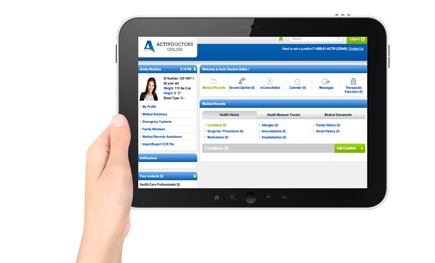 Be more than well. Be well prepared.

Want to learn more about any of our services? You can sign up for a free 30-day trial or contact us to get started with Activ Doctors Online.