ADO releases Mobile App V.2 available today at the Apple App Store
Miami, Fl – October 7, 2014 – Available today, the Activ Doctors Online (ADO) Mobile App V.2 offers users unprecedented access to their Personal Health Records with a new user-friendly design interface that makes viewing medical records easy and convenient.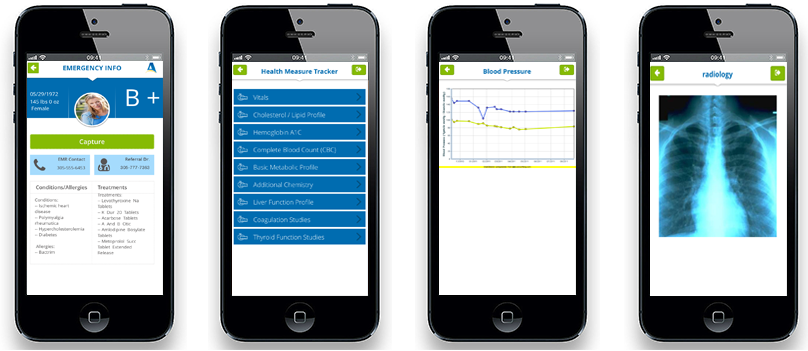 The ADO mobile app provides users 24/7, unlimited access to their personal health information, such as but not limited to, a complete and updated medical summary, lab tests, actual doctor's notes, and X-rays.
"ADO's mobile application fully realizes our goal of making sure that our clients always have their records wherever and whenever they need them," says Dr. Howard Zahalsky, ADO U.S. Medical Director.
Main features include a 'Health History', where users can access information such as medical conditions, allergies, and immunizations. The 'Health Measure Tracker', giving users the ability to view and track vitals such as blood pressure, weight, and cholesterol; and Medical Documents, to view actual doctor's notes, hospital visits, and lab results.
Also, members are always prepared with interactive, real-time reminders of appointments, medications, and treatments.
"My vision is to see a world where medical records are stored online, so they can be accessed right when you need them, no matter where you are in the world," says Florent Monssoh, ADO founder and CEO.
The ADO Mobile App is free for Activ Doctors Online members. Accounts can be created through our website at http://www.activdoctorsonline.com.

Since 2008, ADO has partnered with individuals, corporations, healthcare providers, and employee benefit brokers to provide telemedicine solutions including Personal Health Records, Second Medical Opinions and e-Consultations. These services are offered from an online, secure and encrypted platform accessible via desktop, tablet and mobile devices.
Activ Doctors Online is a two-time Greater Miami Chamber of Commerce Award Winner for: "Outstanding Minority Business of the Year 2013″ and "International Business Leadership Award – Innovative Practices – 2013″.
Gretta Martinez
gmartinez@activdoctors.com
250 Catalonia Ave, Suite 804
Coral Gables, Florida, 33134
Ph: 786-518-2241
###